The 34th annual Coney Island Mermaid Parade, as usual very mesMERizing and just the right amount of wild! I'm sharing here a costume quickie tutorial which upcylcled my parasol from the Jazz Age Lawn Party from the weekend before. Thank goodness these events are on different weekends, because it would be difficult to choose! I'm also sharing my fave highlights from this year's parade...and if you missed it, don't worry because the second annual Poseidon's Parade will be happening later this summer on the Rockaway Beach Boardwalk.
MERMAID PARADE/JELLYFISH COSTUME
(Time: 30 mins / Cost: Less than $10)
WHAT YOU NEED:
Scissors
Tape
Vintage-styled parasol or umbrella
Ribbons (various colors)
Streamers (various colors)
MY FAVE'S FROM INSTA: 34th ANNUAL CONEY ISLAND MERMAID PARADE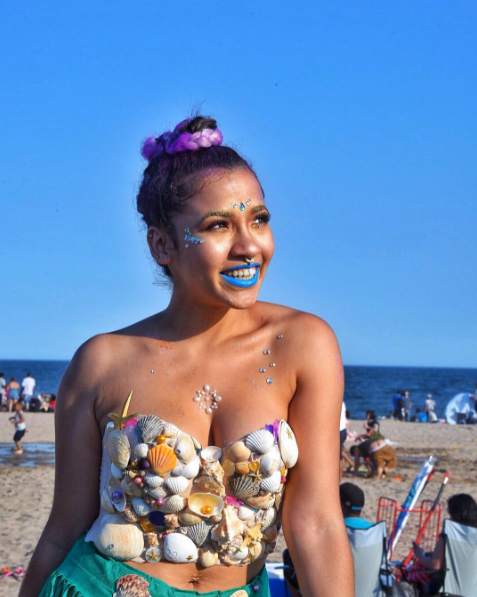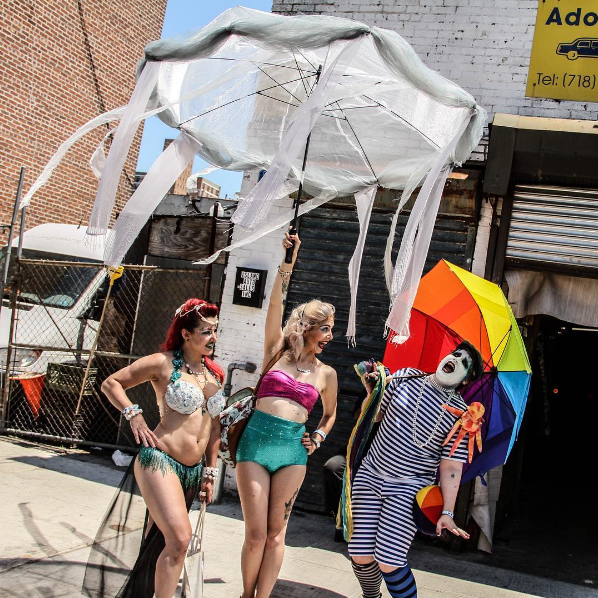 Hope to see you there next year!!
Xx,
Leslie